 Get ready to feel the pulse of innovation in warehousing!
Digital Warehousing with HaiQ: How to Design Your Business Around Automation
Date:

November 17
Time:

09:30 - 10:00 (CET)
In our forthcoming HaiPulse Webinar episode, we're diving into the essence of Digital Warehousing with HaiQ to demonstrate how your business can thrive through automation. This episode will navigate through user experiences, the deployment process of HaiQ solutions, and success stories, culminating in a live FAQ to answer your pressing questions. Whether you're aiming to cut costs, increase productivity, or stay competitive, this session is designed to illuminate the path towards a digitally transformed warehouse.
Don't miss the opportunity to be part of this pivotal discussion. Sign up and secure your spot!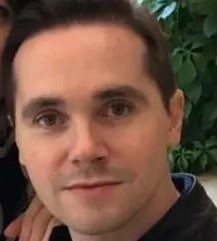 Head of Software Management EMEA
Having started to develop firmware in 2002, after graduating Alan continued working as a Software Engineer and System Integration Specialist in interoperability solutions for healthcare services. He moved towards the automation business in 2014 and has since then worked in various European countries, as well as in Israel, USA and China as lead developer of a WMS solution for AGV systems and Software Project Manager, always committing to delivering the best solutions to customers. At the moment, Alan is in charge of building and coordinating the software team at Hai Robotics.