 Get ready to feel the pulse of innovation in warehousing!
Rising to the Challenge: Preparing Your Warehouse for Peak Seasons
Date:

September 22
Time:

09:30 - 10:00 (CET)
As the holiday peak season approaches, the anticipated hurdles of supply chain disruptions, workforce shortages, and heightened customer expectations loom large. This insightful episode offers a deep dive into the complexities of peak seasons and unveils the transformative power of automation. Discover how cutting-edge solutions can alleviate apprehensions, eliminate bottlenecks, and equip your warehouse for seamless scalability. Don't miss this opportunity to conquer peak season challenges with confidence and efficiency.
In this 30-min webinar, our experts will cover:
Challenges that businesses often encounter during peak seasons (Black Friday, Cyber Monday, Christmas)





Flexible and scalable strategies to prepare your warehouse for peak seasons in time





A case analysis on peak season using ACR (Autonomous Case-handling Robot) solutions.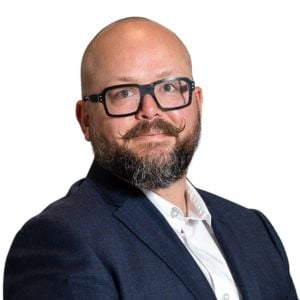 Damien Skinner
Country Manager UK & Ireland
Damien Skinner is the speaker of this 'HaiPulse Webinar Series' episode. With over 20 years of experience in Sales, Design and Engineering in the Logistics Automation industry, Damien brings a wealth of knowledge and expertise to the business. In January 2022, he was selected to join HAI Robotics as the figure head to establish the company in the UK.